| Date | Note / minimum rental | rent 1st night (*) | Rent for more nights |
| --- | --- | --- | --- |
| | | | |
| 02.11.19 – 26.12.19 | | 104.00 €/Night | 36.00 €/Night |
| 26.12.19 – 02.01.20 | 5 Nights | 169.00 €/Night | 101.00 €/Night |
| 02.01.20 – 08.04.20 | | 104.00 €/Night | 36.00 €/Night |
| 08.04.20 – 13.04.20 | | 136.00 €/Night | 68.00 €/Night |
| 13.04.20 – 16.05.20 | | 123.00 €/Night | 55.00 €/Night |
| 16.05.20 – 27.06.20 | | 136.00 €/Night | 68.00 €/Night |
| 27.06.20 – 11.07.20 | 5 Nights | 154.00 €/Night | 86.00 €/Night |
| 11.07.20 – 15.08.20 | 7 Nights | 169.00 €/Night | 101.00 €/Night |
| 15.08.20 – 22.08.20 | 5 Nights | 154.00 €/Night | 86.00 €/Night |
| 22.08.20 – 03.10.20 | | 136.00 €/Night | 68.00 €/Night |
| 03.10.20 – 01.11.20 | | 123.00 €/Night | 55.00 €/Night |
| 01.11.20 – 26.12.20 | | 104.00 €/Night | 36.00 €/Night |
| 26.12.20 – 03.01.21 | 5 Nights | 169.00 €/Night | 101.00 €/Night |
| 03.01.21 – 31.01.21 | | 104.00 €/Night | 36.00 €/Night |
| date | Note / minimum rental | rent 1st night (*) | Rent for more nights |
| --- | --- | --- | --- |
| | | | |
| 02.11.19 – 26.12.19 | | 122.00 €/Night | 38.00 €/Night |
| 26.12.19 – 02.01.20 | 5 Nights | 187.00 €/Night | 103.00 €/Night |
| 02.01.20 – 08.04.20 | | 122.00 €/Night | 38.00 €/Night |
| 08.04.20 – 13.04.20 | | 154.00 €/Night | 70.00 €/Night |
| 13.04.20 – 16.05.20 | | 141.00 €/Night | 57.00 €/Night |
| 16.05.20 – 27.06.20 | | 154.00 €/Night | 70.00 €/Night |
| 27.06.20 – 11.07.20 | 5 Nights | 172.00 €/Night | 88.00 €/Night |
| 11.07.20 – 15.08.20 | 7 Nights | 187.00 €/Night | 103.00 €/Night |
| 15.08.20 – 22.08.20 | 5 Nights | 172.00 €/Night | 88.00 €/Night |
| 22.08.20 – 03.10.20 | | 154.00 €/Night | 70.00 €/Night |
| 03.10.20 – 01.11.20 | | 141.00 €/Night | 57.00 €/Night |
| 01.11.20 – 26.12.20 | | 122.00 €/Night | 38.00 €/Night |
| 26.12.20 – 03.01.21 | 5 Nights | 187.00 €/Night | 103.00 €/Night |
| 03.01.21 – 31.01.21 | | 122.00 €/Night | 38.00 €/Night |
| Date | Note / minimum rental | rent 1st night (*) | Rent for more nights |
| --- | --- | --- | --- |
| | | | |
| 02.11.19 – 26.12.19 | | 140.00 €/Night | 40.00 €/Night |
| 26.12.19 – 02.01.20 | 5 Nights | 205.00 €/Night | 105.00 €/Night |
| 02.01.20 – 08.04.20 | | 140.00 €/Night | 40.00 €/Night |
| 08.04.20 – 13.04.20 | | 172.00 €/Night | 72.00 €/Night |
| 13.04.20 – 16.05.20 | | 159.00 €/Night | 59.00 €/Night |
| 16.05.20 – 27.06.20 | | 172.00 €/Night | 72.00 €/Night |
| 27.06.20 – 11.07.20 | 5 Nights | 190.00 €/Night | 90.00 €/Night |
| 11.07.20 – 15.08.20 | 7 Nights | 205.00 €/Night | 105.00 €/Night |
| 15.08.20 – 22.08.20 | 5 Nights | 190.00 €/Night | 90.00 €/Night |
| 22.08.20 – 03.10.20 | | 172.00 €/Night | 72.00 €/Night |
| 03.10.20 – 01.11.20 | | 159.00 €/Night | 59.00 €/Night |
| 01.11.20 – 26.12.20 | | 140.00 €/Night | 40.00 €/Night |
| 26.12.20 – 03.01.21 | 5 Nights | 205.00 €/Night | 105.00 €/Night |
| 03.01.21 – 31.01.21 | | 140.00 €/Night | 40.00 €/Night |
* include final cleaning and basic package of linen
| Date | Note / minimum rental | rent 1st night (*) | Rent for more nights |
| --- | --- | --- | --- |
| | | | |
| 02.11.19 – 26.12.19 | | 109.00 €/Night | 39.00 €/Night |
| 26.12.19 – 02.01.20 | 5 Nights | 175.00 €/Night | 105.00 €/Night |
| 02.01.20 – 08.04.20 | | 109.00 €/Night | 39.00 €/Night |
| 08.04.20 – 13.04.20 | | 141.00 €/Night | 71.00 €/Night |
| 13.04.20 – 16.05.20 | | 128.00 €/Night | 58.00 €/Night |
| 16.05.20 – 27.06.20 | | 141.00 €/Night | 71.00 €/Night |
| 27.06.20 – 11.07.20 | 5 Nights | 160.00 €/Night | 90.00 €/Night |
| 11.07.20 – 15.08.20 | 7 Nights | 175.00 €/Night | 105.00 €/Night |
| 15.08.20 – 22.08.20 | 5 Nights | 160.00 €/Night | 90.00 €/Night |
| 22.08.20 – 03.10.20 | | 141.00 €/Night | 71.00 €/Night |
| 03.10.20 – 01.11.20 | | 128.00 €/Night | 58.00 €/Night |
| 01.11.20 – 26.12.20 | | 109.00 €/Night | 39.00 €/Night |
| 26.12.20 – 03.01.21 | 5 Nights | 175.00 €/Night | 105.00 €/Night |
| 03.01.21 – 31.01.21 | | 109.00 €/Night | 39.00 €/Night |
| Date | Note / minimum rental | rent 1st night (*) | Rent for more nights |
| --- | --- | --- | --- |
| | | | |
| 02.11.19 – 26.12.19 | | 127.00 €/Night | 41.00 €/Night |
| 26.12.19 – 02.01.20 | 5 Nights | 193.00 €/Night | 107.00 €/Night |
| 02.01.20 – 08.04.20 | | 127.00 €/Night | 41.00 €/Night |
| 08.04.20 – 13.04.20 | | 159.00 €/Night | 73.00 €/Night |
| 13.04.20 – 16.05.20 | | 146.00 €/Night | 60.00 €/Night |
| 16.05.20 – 27.06.20 | | 159.00 €/Night | 73.00 €/Night |
| 27.06.20 – 11.07.20 | 5 Nights | 178.00 €/Night | 92.00 €/Night |
| 11.07.20 – 15.08.20 | 7 Nights | 193.00 €/Night | 107.00 €/Night |
| 15.08.20 – 22.08.20 | 5 Nights | 178.00 €/Night | 92.00 €/Night |
| 22.08.20 – 03.10.20 | | 159.00 €/Night | 73.00 €/Night |
| 03.10.20 – 01.11.20 | | 146.00 €/Night | 60.00 €/Night |
| 01.11.20 – 26.12.20 | | 127.00 €/Night | 41.00 €/Night |
| 26.12.20 – 03.01.21 | 5 Nights | 193.00 €/Night | 107.00 €/Night |
| 03.01.21 – 31.01.21 | | 127.00 €/Night | 41.00 €/Night |
| Date | Note / minimum rental | rent 1st night (*) | Rent for more nights |
| --- | --- | --- | --- |
| | | | |
| 02.11.19 – 26.12.19 | | 145.00 €/Night | 43.00 €/Night |
| 26.12.19 – 02.01.20 | 5 Nights | 211.00 €/Night | 109.00 €/Night |
| 02.01.20 – 08.04.20 | | 145.00 €/Night | 43.00 €/Night |
| 08.04.20 – 13.04.20 | | 177.00 €/Night | 75.00 €/Night |
| 13.04.20 – 16.05.20 | | 164.00 €/Night | 62.00 €/Night |
| 16.05.20 – 27.06.20 | | 177.00 €/Night | 75.00 €/Night |
| 27.06.20 – 11.07.20 | 5 Nights | 196.00 €/Night | 94.00 €/Night |
| 11.07.20 – 15.08.20 | 7 Nights | 211.00 €/Night | 109.00 €/Night |
| 15.08.20 – 22.08.20 | 5 Nights | 196.00 €/Night | 94.00 €/Night |
| 22.08.20 – 03.10.20 | | 177.00 €/Night | 75.00 €/Night |
| 03.10.20 – 01.11.20 | | 164.00 €/Night | 62.00 €/Night |
| 01.11.20 – 26.12.20 | | 145.00 €/Night | 43.00 €/Night |
| 26.12.20 – 03.01.21 | 5 Nights | 211.00 €/Night | 109.00 €/Night |
| 03.01.21 – 31.01.21 | | 145.00 €/Night | 43.00 €/Night |
* include final cleaning and basic package of linen
* include final cleaning and basic package of linen
| Date | Note / minimum rental | rent 1st night (*) | Rent for more nights |
| --- | --- | --- | --- |
| | | | |
| 02.11.19 – 26.12.19 | | 98.00 €/Night | 29.00 €/Night |
| 26.12.19 – 02.01.20 | 5 Nights | 148.00 €/Night | 79.00 €/Night |
| 02.01.20 – 08.04.20 | | 98.00 €/Night | 29.00 €/Night |
| 08.04.20 – 13.04.20 | | 123.00 €/Night | 54.00 €/Night |
| 13.04.20 – 16.05.20 | | 113.00 €/Night | 44.00 €/Night |
| 16.05.20 – 27.06.20 | | 123.00 €/Night | 54.00 €/Night |
| 27.06.20 – 11.07.20 | 5 Nights | 138.00 €/Night | 69.00 €/Night |
| 11.07.20 – 15.08.20 | 7 Nights | 148.00 €/Night | 79.00 €/Night |
| 15.08.20 – 22.08.20 | 5 Nights | 138.00 €/Night | 69.00 €/Night |
| 22.08.20 – 03.10.20 | | 123.00 €/Night | 54.00 €/Night |
| 03.10.20 – 01.11.20 | | 113.00 €/Night | 44.00 €/Night |
| 01.11.20 – 26.12.20 | | 98.00 €/Night | 29.00 €/Night |
| 26.12.20 – 03.01.21 | 5 Nights | 148.00 €/Night | 79.00 €/Night |
| 03.01.21 – 31.01.21 | | 98.00 €/Night | 29.00 €/Night |
* include final cleaning and basic package of linen
Loyalty to our business pays off.
Loyalty to our business pays off.
You pay as a regular, if you visit our resort for the third time or moreOur regulars receive the following discounts on the room rates in our apartment hotel (except special offers, early booking prices and/or arrangement bookings) during season A, B and C (not D and E) only upon direct booking (via telephone or e-mail):
– from 3rd to 4th booking: 3.0 % discount
– from 5th to 9th booking: 5.0 % discount
– from 10th booking on: 7.5 % discount
Guests who spend their holidays for the fifth time with us, receive a bottle of wine additionally.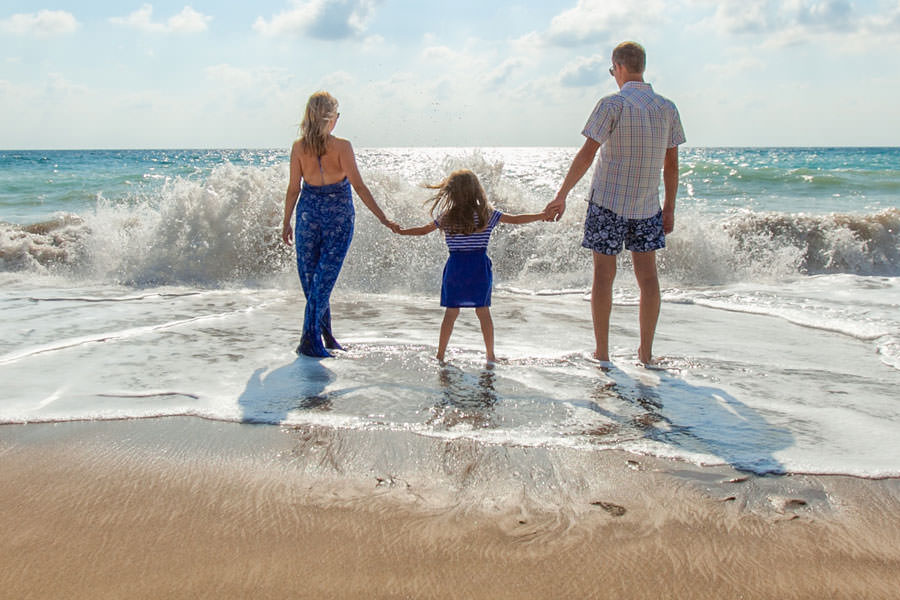 The all-inclusive prices are valid for the first and second person in our comfort-apartments and include the following services:
Final cleaning
Basic package of linen (per person: bedlinen, one shower towel, one towel, bath mat)
Basic equipment: cosmetics (shower gel / shampoo, soap, tissues), washing liquid, two tea towels, dishcloth
One free admission to our sauna per apartment
Free parking space (timely reservation required – please state type/make and registration number of your vehicle)
Free WiFi in all apartments
Cost coverage for a taxi journey from the central station of Binz to the apartment hotel and/or back
All costs of energy, water and waste disposal included
VAT included
Vehicles may be parked in a limited number of outdoor parking lots (especially for large and tall vehicles) and in an underground parking space (double parking / parking stall). In order to reserve a parking spot for your stay that will be provided to you in accordance with the availability (at our option), we kindly ask you to state the type and the registration number of your vehicle. Please request your parking spot in advance.
An extra bed costs 14.00 EUR per person for the time of your stay (basic package of linen and cosmetics included).
Bookings for less than three nights will be billed a one-off extra charge for the time of your stay:
for type A/B/D: 20.00 EUR
for type C: 30.00 EUR